"Functional nanomaterials and advanced technologies"
International Internships
Individual Educational Track
Practice in Modern Laboratories
Immanuel Kant Baltic Federal University (Kaliningrad, Russia) in cooperation with
 Gdansk University of Technology invites international students to enroll in the double
degree Master Program

The curriculum of the double degree Master Programme is designed to expand students' in-depth knowledge in Physics and Material Sciences. Three majors are offered to choose from, including Biomedical Applications; Optics and Photonics; Industry Applications. Each of them will introduce students to modern industrial and scientific technologies, applications of smart materials and nanotechnology. This knowledge and wide range of well-established contacts with leading specialists in the field will help graduates to find a job in companies and research institutions worldwide. The graduates of our program will get a degree of M.Sc. in Physics of the Immanuel Kant Baltic Federal University and may also study to receive second degree – M.Sc. in Nanotechnology of Gdansk University of Technology (GTU).
In frame of Double Degree Master Program the Master Students have possibility to obtain  
"M.Sc. in Nanotechnology" (Gdansk, Poland)
    Location:                     Kaliningrad, Russia
    Start of education:                    01.09.2022
    Entrance exams:                         July 2022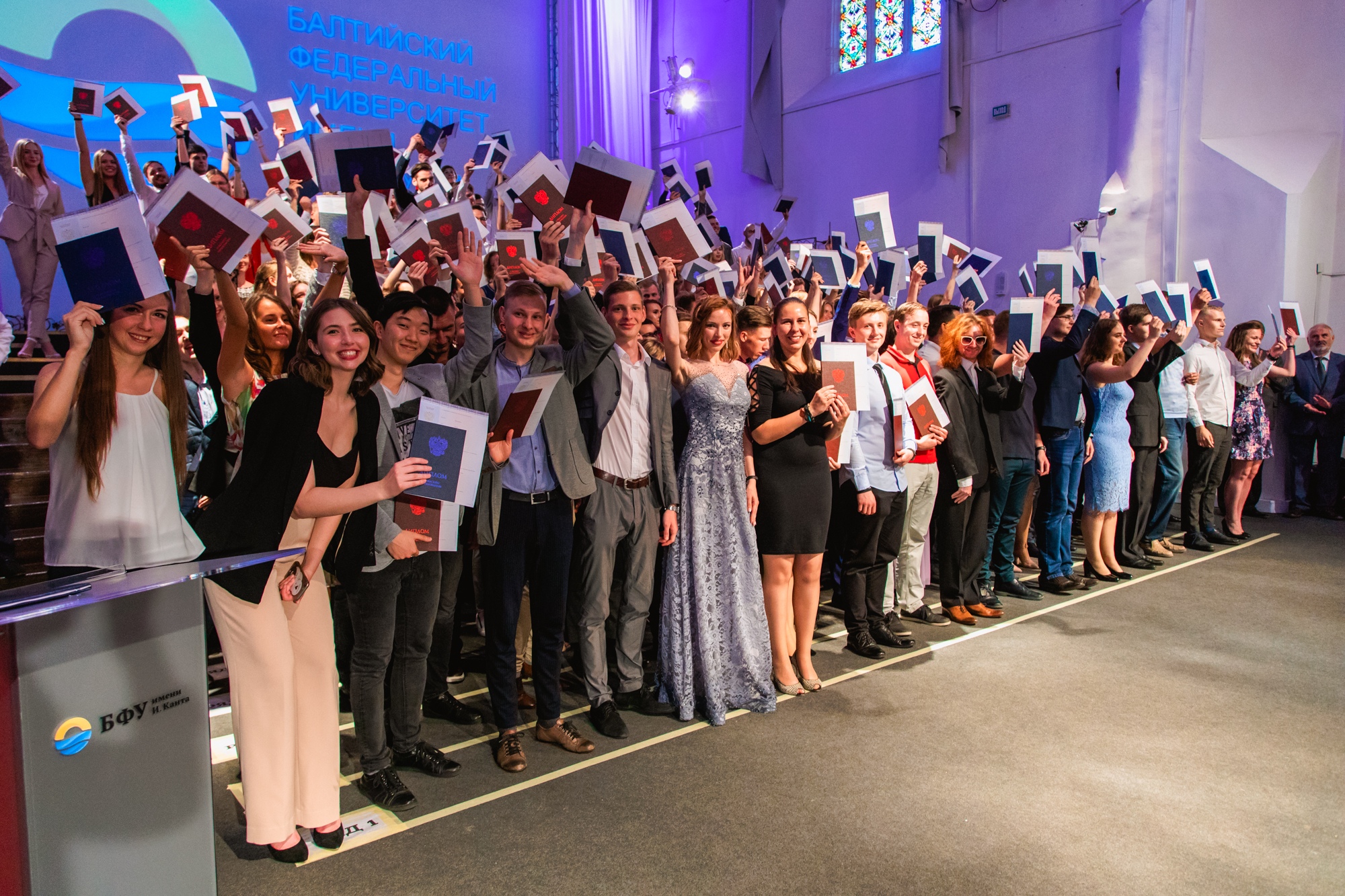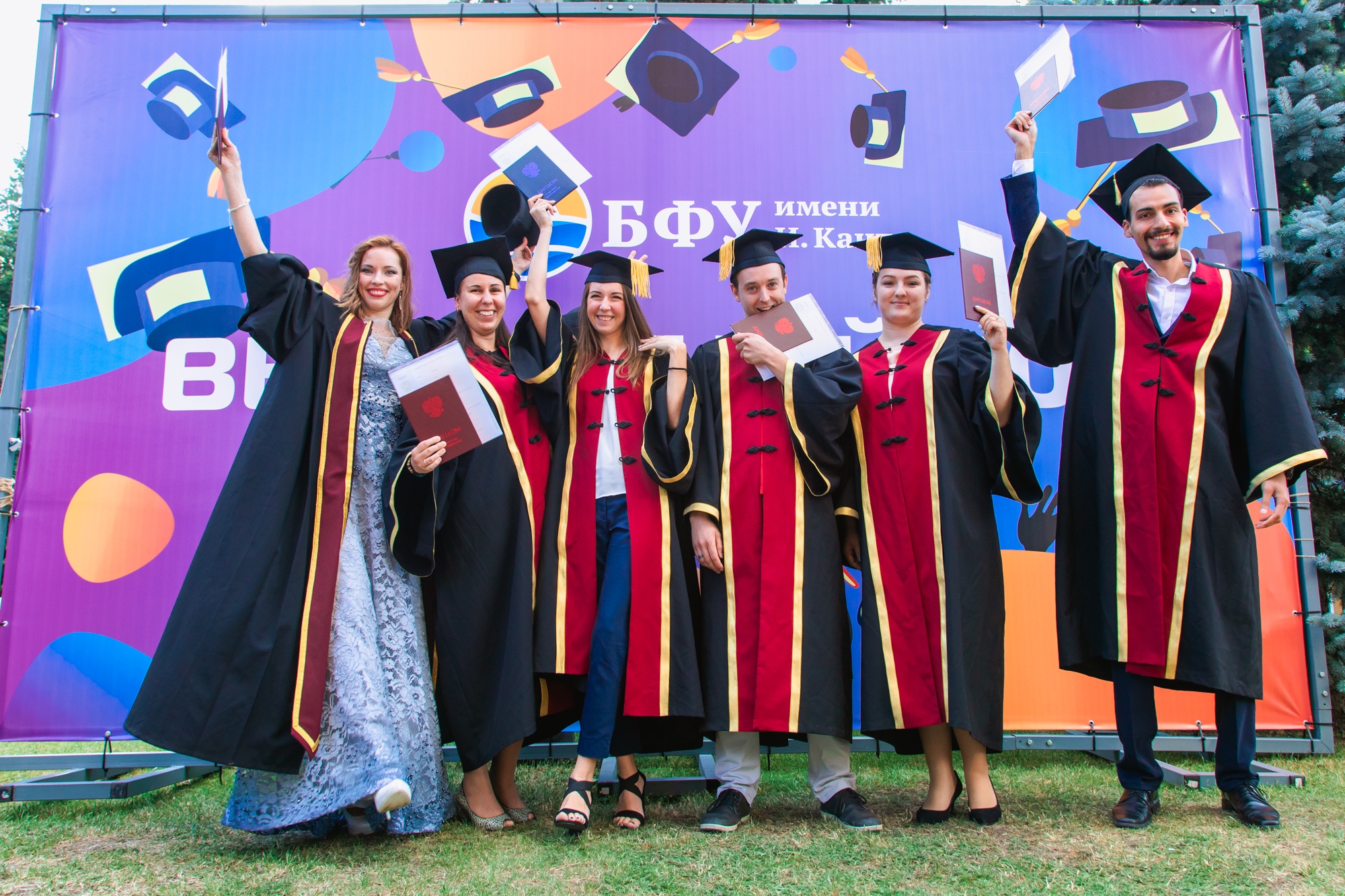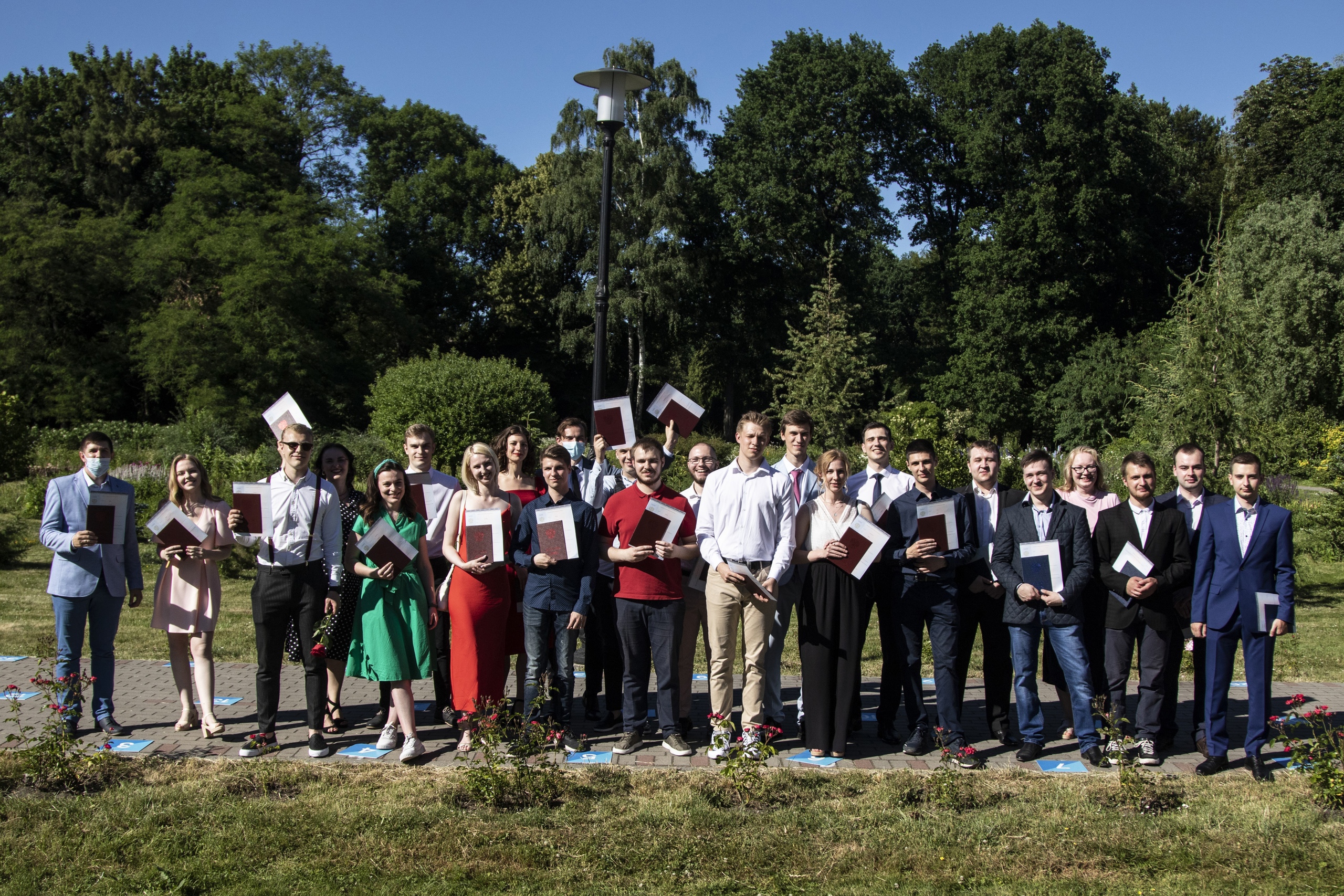 There are 120 ECTS credits in the two-year program. The studies in the program are divided into two stages: within the first stage students receive classroom training while the second stage implies conducting experimental and theoretical research for master thesis or working on Startup projects. During the second semester students will choose one of scientific modules defining a set of subjects studied. Students from different modules will have interdisciplinary courses to learn about relevant scientific topics in other areas. Also, students will learn soft skills in scientific communication and presentation which are important criteria of a modern researcher.
During the educational 2017-2020 years specialists in their topics were invited to give lectures for Master Program "Functional nanomaterials and advanced technologies". They are more than 45 professors from the best universities of Germany, Spain, Italy. Serbia, USA, Australia, Czech Republic, Latvia, Great Britain, Brazil. For example: Dr. G. Varvaro (ISMS CNR, Rome, Italy), Dr. S. Laureti (ISMS CNR, Rome, Italy), Prof. Dr. habil. R. Rotomskis (Vilnius University, Vilnius, Lithuania), Dr. M. Barthneck (RWTH, Aachen, Germany), Prof. Dr. M. Farle (University of Duisburg-Essen, Germany), Prof. Dr. Y. Pankratov (University of Warwick, UK), Prof. Dr. M. Lapin (University of Technology Sydney, Australia) and other. Full list of lecturers for the previous year can be found here
The first semester includes basic courses with lectures, seminars and a laboratory practicum.
In the second semester, each student will choose the module from three focused on: Biomedical Applications, Optics and Photonics, Industry Applications:
During the second year of MSc program students will perform research work on master thesis on the base of experimental or theoretical research or on Startup projects. Students are free to choose any Professor as their supervisor. Also the best-performing students will have an opportunity to cooperate with other international institutions.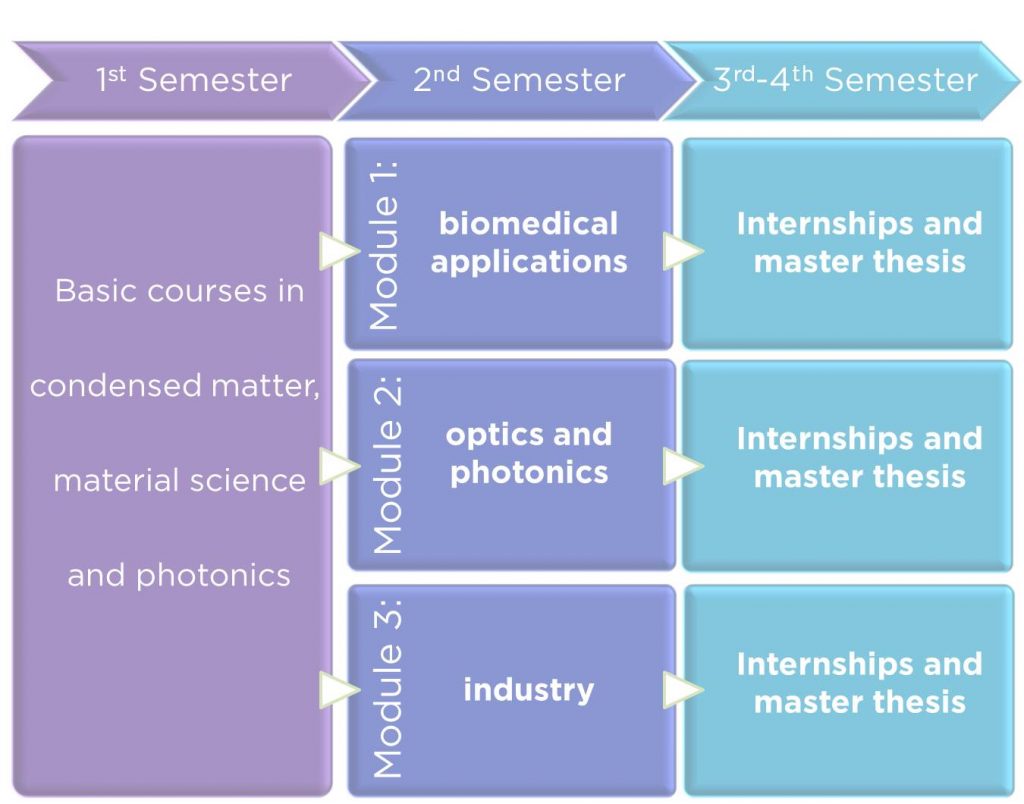 7 student dormitories offer various accommodation options; differ in the level of comfort, and distance a student needs to cover to reach the university's sports facilities and institutes. In accordance with the university's policy students accommodate in the dormitory nearest to the institute where a student has classes. Thus, the university puts efforts to save students' time and make them feel as comfortable as possible. International students from the same country are settled together so that they could support each other and help preserve their cultural traditions and customs.
The average accommodation costs 20 USD per month.
at «FABRIKA» SCIENCE AND TECHNOLOGY PARK:
RESEARCH AND EDUCATIONAL CENTERS
UNITS OF HIGH-TECH EQUIPMENT OF SHARED CENTER
Magnetic materials
Multicaloric materials
Nanoparticles for different applications
MAX phases and MXenes
2D materials
Composite materials
Sensors for biomedical applications
Spectroscopis
Additive technology
Nanoelectronics and spintronics
X-ray optics
Immunology
Implants testing
Biotechnology
Biosensors
CHOOSE DOUBLE DEGREE DIPLOMA PROGRAMME
Among the Best European Destinations of 2017, Gdańsk was ranked on the third place. The 837,000mguests who paid it a visit during the summer season of that year, including 289,000 foreigners, rated their stay 9,1 out of 10. Situated on the Baltic Sea coast, Gdańsk is the heart of the metropolitan area known as Tricity, which includes also the neighboring cities of Gdynia and Sopot. Its total population reaches 700,000 people.
Gdańsk is also the capital of the Pomeranian Voivodeship, an area where the Baltic Sea meets sprawling woods and fields, towering hills and captivating lake districts. Within the voivodeship (a Polish term for a province) lies Kashubia, widely believed to be one of the most beautiful regions of Poland. A number of breathtaking landmarks, such as the towns of Kartuzy and Kościerzyna, lie only a stone's throw away from Gdańsk and are easily reachable by train or bus.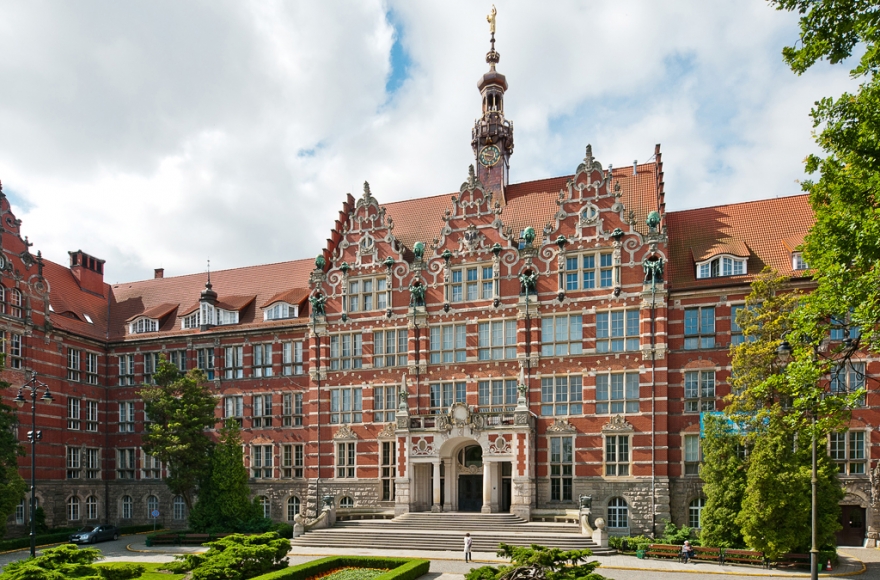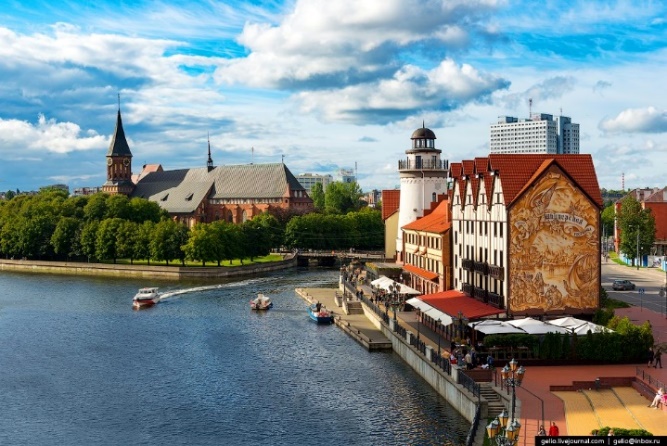 Kaliningrad is the most beautiful city in Russia, which is in the center of Europe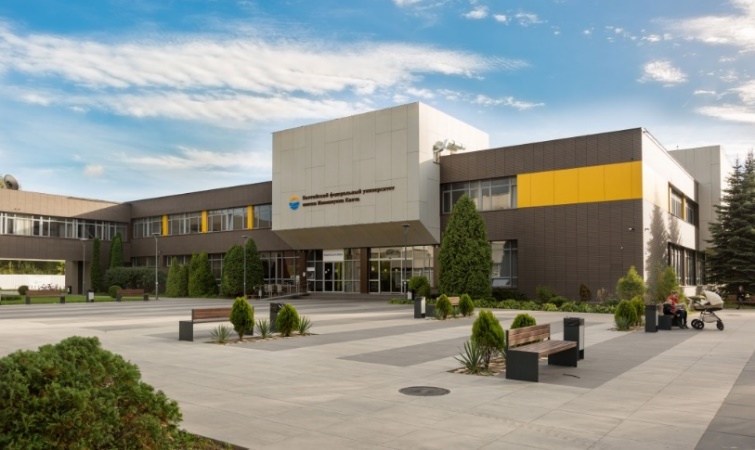 Immanuel Kant Baltic Federal University