1. FABRICATION OF MATERIALS
ARCAST Arc and induction melting furnace
– Arc melting option – Induction melting option – Tilt casting with mould options (for arc melting); – Continuous casting (for ingot production). Technical specifications:
Vacuum range: 10-4 – 10-5 Pa
Mass mass of the alloy: up to 50 g
Temperature in the crucible: not less than 2000° C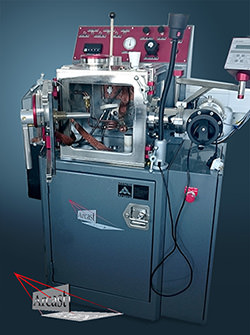 Magnetron sputtering setup ORION-8-UHV (AJA International)
Possibilities:
Possibility of deposition of materials with using from 1 up to 5 sources simultaneously
Deposition of oxides or nitrides with a reactive gas supply to the substrate
Substrate heating up to 100-850 C, before and during deposition
Limit base pressure in the vacuum chamber is not worse than 10-8 Torr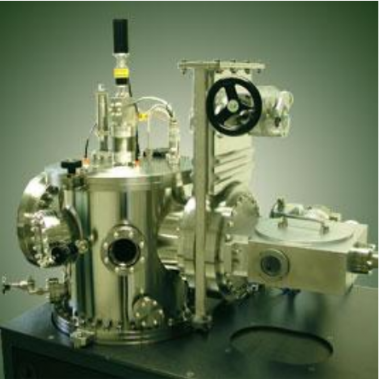 2. EQUIPMENT FOR CHARACTERIZATION OF MATERIALS
Lakeshore 7400 System Vibrating Sample Magnetometer
A vibrating sample magnetometer or VSM is a scientific tool that measures magnetic properties. It is possible to investigate the dependence of magnetic moment or resistance versus magnitude of magnetic field in a wide temperature range for different types of materials (soft and hard magnetic materials, different alloys) and shapes of the samples (bulk materials, thin films, ribbons, microwires e.t.c.).
Technical specifications:
1 × 10-7 emu noise floor at 10 s/pt
5 × 10-7 emu noise floor at 0.1 s/pt
High stability ±0.05% per day
Excellent reproducibility
Fields up to 1.5 T
Widest available temperature range – 77 K to 1,273 K
Autorotation option