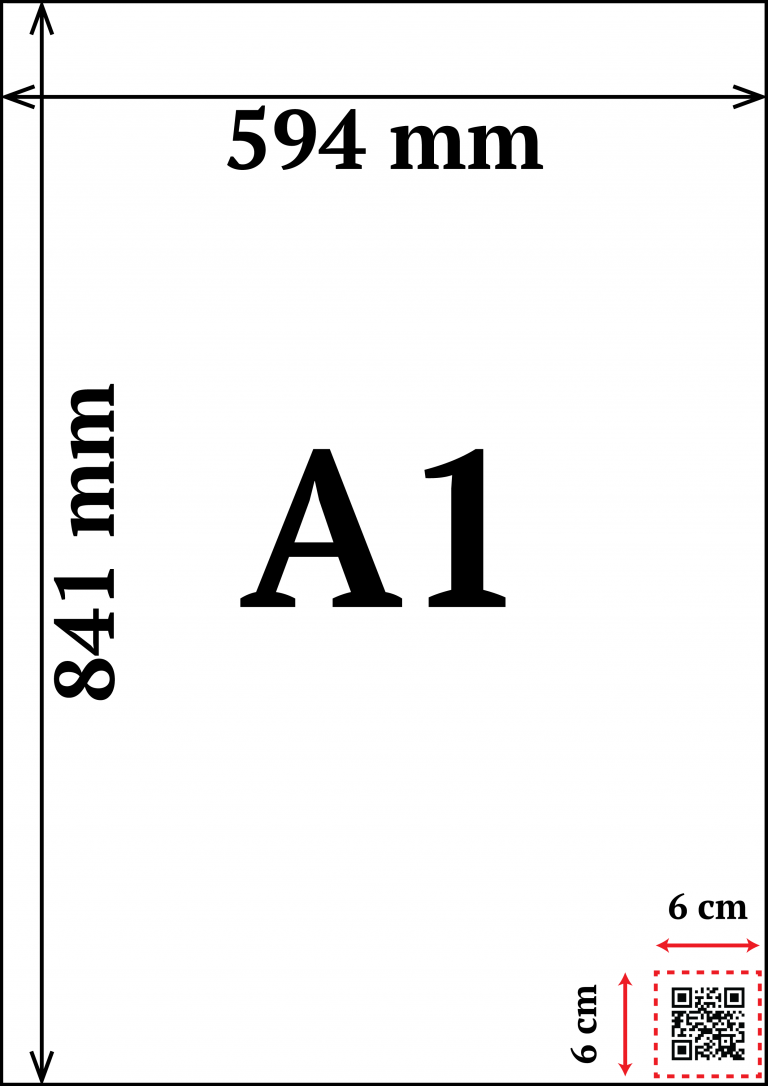 Poster size is A1 (841 mm x 594 mm);

Printing bleed zone is 3 mm from each side of a poster.
Do not fill it with text or images;

Please leave 6×6 cm2

empty space at the right bottom part of a poster. Organizers will fill it with a QR code that redirects other participants to your email if they have any questions.

QR code may instead contain a link to a messenger (WhatsApp, Viber, Telegram, etc.), Facebook, Twitter or any other source to contact you. Please inform IBCM 2021 organizers via ibcm@lnmm.ru if you want to replace the email QR code with any other.
For online participants: all posters with QR-codes will be available on the website during the Poster session in accordance with the IBCM program.
For on-site participants: you will find all the posters in the conference hall. The posters of online participants will be with QR-codes for chatting.
Please, send your posters to ibcm@lnmm.ru in .pdf format 
by 22nd of August

 to provide a fruitful online poster session.
 Only for Online participants Organisers will print Posters with QR-code and place it during the Poster session in Svetlogorsk.
On-site participants need to print their posters by themself (QR-code is not needed for printed posters).