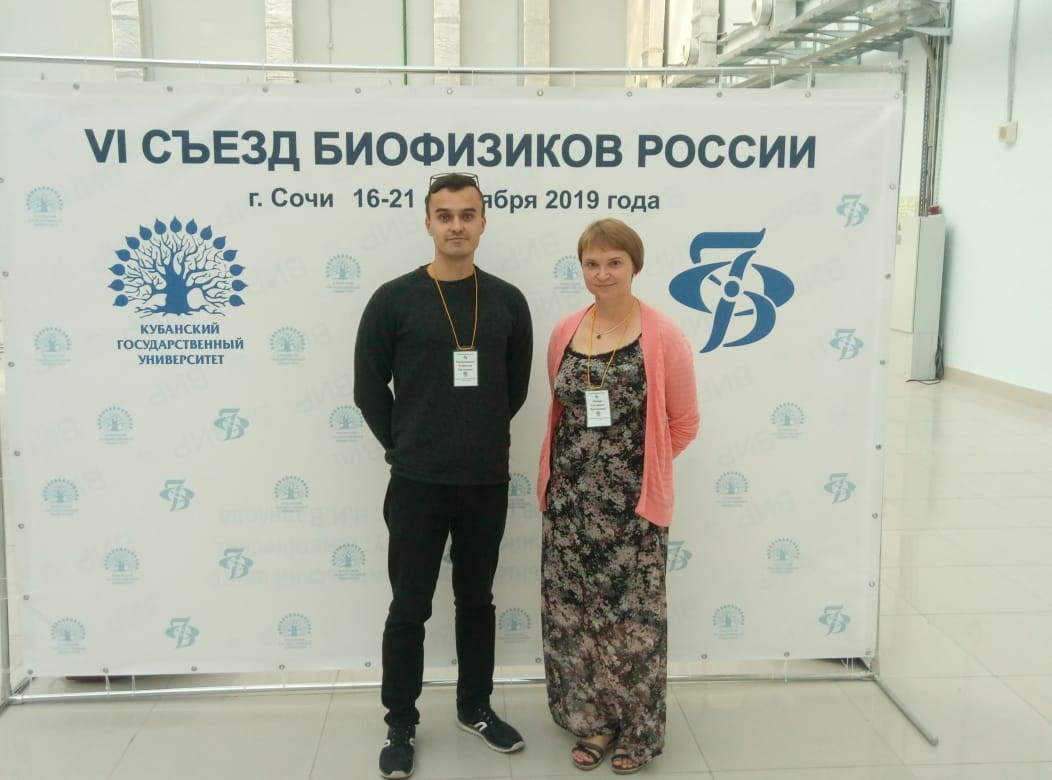 Date: September 16-21, 2019 
Sochi, Russia

Dr. Kateryna Levada and Stanislav Pshenichnikov took part in the VI Congress of Biophysicists of Russia. The event was held from September 16 to 21 in Sochi (Russia) at the Sirius Educational Center.
During the conference Kateryna Levada presented the oral talk «Application of magnetic nanoparticles in theranostics of liver diseases and cell manipulation», Stanislav Pshenichnikov presented the report «Characterization of the influence of magnetic fields, nanoparticles and ferromagnetic microwires on the viability of human peripheral blood and t-lymphoblasts».
The wide coverage of the problems studied and the interdisciplinary nature of the reports presented make it possible to trace the main trends in the study of biophysics and related sciences. Presentation of the results of our own research at the Congress allowed us to conduct a fruitful scientific dialogue and receive a critical assessment from fellow biophysicists.
This participation was supported by the RSF grant № 17-12-01569 "Development of physical bases for creation of electro-magnetic manipulators based on microwires".
Pshenichnikov S.E., Efremova M., Nikitin A., Abakumov M.A., Mazhug A.G., Deineka A., Lunov O.G., Nevzorova Yu.A., Estevez O., Kolesnikova V.G., Rodionova V.V., Levada E.V.
Pshenichnikov S.E., Shunkin E.O., Malashchenko V.V., Gazatova N.D., Kolesnikova V.G., Omelyanchik A.S., Litvinova L.S., Rodionova V.V., Levada E.V.