Lecture of Dr. Mikhaylo Paukov
Dr. Mikhaylo Paukov, research scientist at the Department of Condensed Matter Physics, Faculty of Mathematics and Physics, Charles University in Prague gave a lecture for LNMM's members, PhD and Master students. The lecture with the title «Structure and magnetic properties of doped UH3 -based hydrides» was devoted to the study UH3 -based hydrides –advanced materials for other energetic applications. The results of his research in hydrides, new methodic and techniques were presented.
Dr. Ivan Starkov gave a lecture for LNMM
The scientist of Nanotechnology Centre of Saint Petersburg Academic University of the Russian Academy of Sciences Dr. Ivan Starkov gave a lecture for LNMM's members, PhD and Master students. The lecture "Multicaloric effect: new aspects" was devoted to review and discussion of aspects of one of the new trend in energy efficient technologies – possibility of application of couple caloric effects in solid-state cooling. The results of his theoretical studies and multicaloric model for refrigeration cycles also were presented. The joint research topics and some interest problems for collaboration with LNMM team also were discussed.
Alexander Omelyanchik won the students grant for participation in 
1st Conference on Nanomaterials Applied to Life Science NALS2017
 for the upcoming conference in Gijón, Spain on 12-15th December. He will present the poster presentation "Evolution of magnetic properties of manganese oxide nanoparticles during dissolution".


27 October - 11 November, 2017
Ekaterina Levada and Alexander Omelyanchik visited the Biomedical Nanomaterials Laboratory leaded by Prof. Alexander Majouga. This group consists of chemists and biologists working in the field of synthesis and application of magnetic nanoparticles. In the frame of RSF-project, the first experiments with using microwires acting on biological cells with magnetic nanoparticles were performed.
27 October - 11 November, 2017
Three LNMM-members visited the conference "Magnetic nanomaterials for biomedicine: synthesis, properties, application" in Zvenigorod near Moscow. They presented three reports – one oral and two posters. Alexander Omelyanchik took the 3rd place among oral presentations. Since the conference was highly specialized in the investigation of magnetic nanoparticles, we discovered a lot of new information and productively communicated with a colleague working on the same topic.
Natasha's B-day
Dear Natasha, LNMM gives you all the best wishes! Let your new scientific work become the great pleasure, we wish you to achieve success in your researches, make some incredible investigations and become a worldwide known physicist! Also we wish you to be happy, travel the world, see the new places, get the new pleasant experiences and let the good mood be there for you every single day! Happy birthday!
Special Issue "Magnetic Properties of Multifunctional/Heterostructure Materials: Research Trends for Technological Applications (BMMDI)." of Advances in Condensed Matter Physics will be published in July of 2018. The Call for Papers for this Special Issue has now been posted on the journal's website.
Lead Guest Editor
Jose Vargas, National Scientific and Technical Research Council (CONICET), Bariloche, Argentina
Guest Editors
Arkady Zhukov, UPV/ EHU, San Sebastian, Spain
Daniel Lottis, Western Digital, San Jose, USA
Bogdan F. Valcu, Western Digital Media, San Jose, USA
Valeria Rodionova, Immanuel Kant Baltic Federal University, Kaliningrad, Russia
Ariel Lenarciak – PhD student from Gdansk University of Technology – visited our Laboratory of Novel magnetic materials in framework of Erasmus+ program in July-Summer 2017. He works in the field of magnetic glasses under supervision of Prof. R. Barczyński in Poland. In our Laboratory he tried to find new effects in his samples and investigated its magnet striction coefficient, magnetocaloric properties and thermal properties by differential scanning calorimetry.
Irina Baraban – PhD student from LNMM FunMagMa IKBFU – took part at the same program Erasmus+ and spent time in Gdansk University of Technology in Spring 2017. She worked in the group of Prof. R. Barczyński. Irina learned how to create magnetic glasses, investigate their electrical and structural properties and tried to find magnetostriction behavior in these samples with ferromagnetic inclusions.
International Baltic Conference on Magnetism 2017
We did it! IBCM 2017 organized by LNMM with financial support of FunMagMa (5-100 project) and RFBR was held in Svetlogorsk, Aug 20-24 2017. Dear colleques and friends, thank you for coming and thank you for wonderful and productive sessions! See you in 2 years!
Read more (in Russian): kantiana.ru/news/144/212738/
Mark`s Birthday
Dear Mark, lnmm wish you many happy days! Let all your dreams, hopes and expectations come true in all your dealings in your new year. We wish you always to have cheerful mood to write manuscripts, good health to travel a lot and present your results at conferences, strength to resist difficulties and patience to do exellent cv, big success to reach awards!
Moscow International Symposium on Magnetism
From 1 to 5 of July 2017 all members of Laboratory of novel magnetic materials have been participating in Moscow International Symposium on Magnetism (
MISM
). There head of group Dr. Valeria Rodionova presented her invited talk, other guys had presented their poster presentations. For all of us this huge scientific event was very interesting to learn new tendents in magnetism. Also new collaborations were established and the old ones were strengthened.
FunMagMa Excursion
On the 10th of June 2017 all members of LNMM took part in FunMagMa Excursion. This activity took place in the hotel of Lesnoy village at Curonian spit. During the meeting a lot of ideas were discussed and a lot of fun was got 🙂
On the 1st of June 2017 LNMM celebrated one more birthday and met its 4th year in full force.
Also this day coincided with the first successful defense of the thesis in Lomonosov Moscow State University by Ksenia Chichay. The topic of thesis was «Dynamics of motion of the domain wall in structures with cylindrical symmetry, controlled by magnetoelastic interaction». We are very happy for her and wish further success in sphere of science!
 At the ceremony "YOUscience" of the Immanuel Kant Baltic Federal University, Alyona Litvinova( 2nd year magistracy student) and Mark Nosan (4th year bachelor student) were awarded in the following nominations:
– The winners of all-Russian and international scientific competitions and olympiads of 2016;
– The authors of the best published scientific articles.
Valeria Rodionova awarded the participants in the nomination "postgraduate student of the  Immanuel Kant Baltic Federal University, defended in 2016 candidate's thesis in time". It turned out there were only few students there 🙂
Congratulations!
Conference announcement
"Phase transitions, critical and nonlinear phenomena in condensed matter physics"
In the period of September 6-9, 2017 Institute of Physics Dagestan Scientific Center of RAS will hold a conference "Phase transitions, critical and nonlinear phenomena in condensed matter physics", devoted to the 60th anniversary of the institute.
Conference topics:
– Phase transitions and critical phenomena in condensed matter;
– Simulation of phase transitions and critical phenomena;
– Magnetic phase transitions;
– Critical phenomena in liquids;
– Nonlinear phenomena and chaos in condensed matter;
– Structural transitions in carbon based materials;
– Wave processes in the vicinity of phase transitions;
– Mathematical modelling
Link: dagphys.ru/conference/
Irina Baraban spent in Spain, in the Institute of Materials Science of Madrid in Prof. Vazquez's group. During this internship Irina investigated partially covered microwires and their local properties via Kerr magnetometer and frequencies properties (FMR) via Network Analyzer. Fe-based partially covered microwires with different composition of the shell were synthesized and studied. As a result of these works a patent with title "Microactuator based on bimagnetic coated core/shell microwires with asymmetric external shell and the use of it" was applied (№EP17382418).
Grant of Russian Science Foundation
Our project "Physics fundamentals for the creation of electromagnetic actuators based on microwires №17-12-01569" by a leadership of Dr. Valeria Rodionova was supported by Russian Science Foundation.

Advanced Nanomagnetism Workshop
LNMM team organized with FunMagMa center financial support and take part at Advanced Nanomagnetism Workshop. Our Bachelor students demonstrated their deep knowledge and high level in Scientific debate.

Internship in Rome
1st-year PhD-student of LNMM Alexander Omelyanchik got a support of  FunMagMa center for internship in Institute of Matter Structure of the Italian National Research Council (Rome, Italy). Where he will training in an advanced method of synthesis and a method of investigation of magnetic properties of nanoparticles by supervision of Dr. Davide Peddis.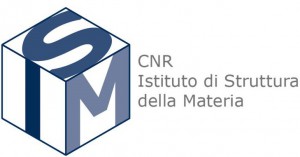 New grant of Ministry of Education and Science
Our laboratory gets support from the ministry Ministry of Education and Science of the Russian Federation in the framework of government assignment №3.4168.2017/ПЧ for 3 years. Name of a project is "Trapping, pinning and injecting of domain wall in wire with cylindrical symmetry with diameters from submicron to few microns and control of domain wall propagation dynamics".